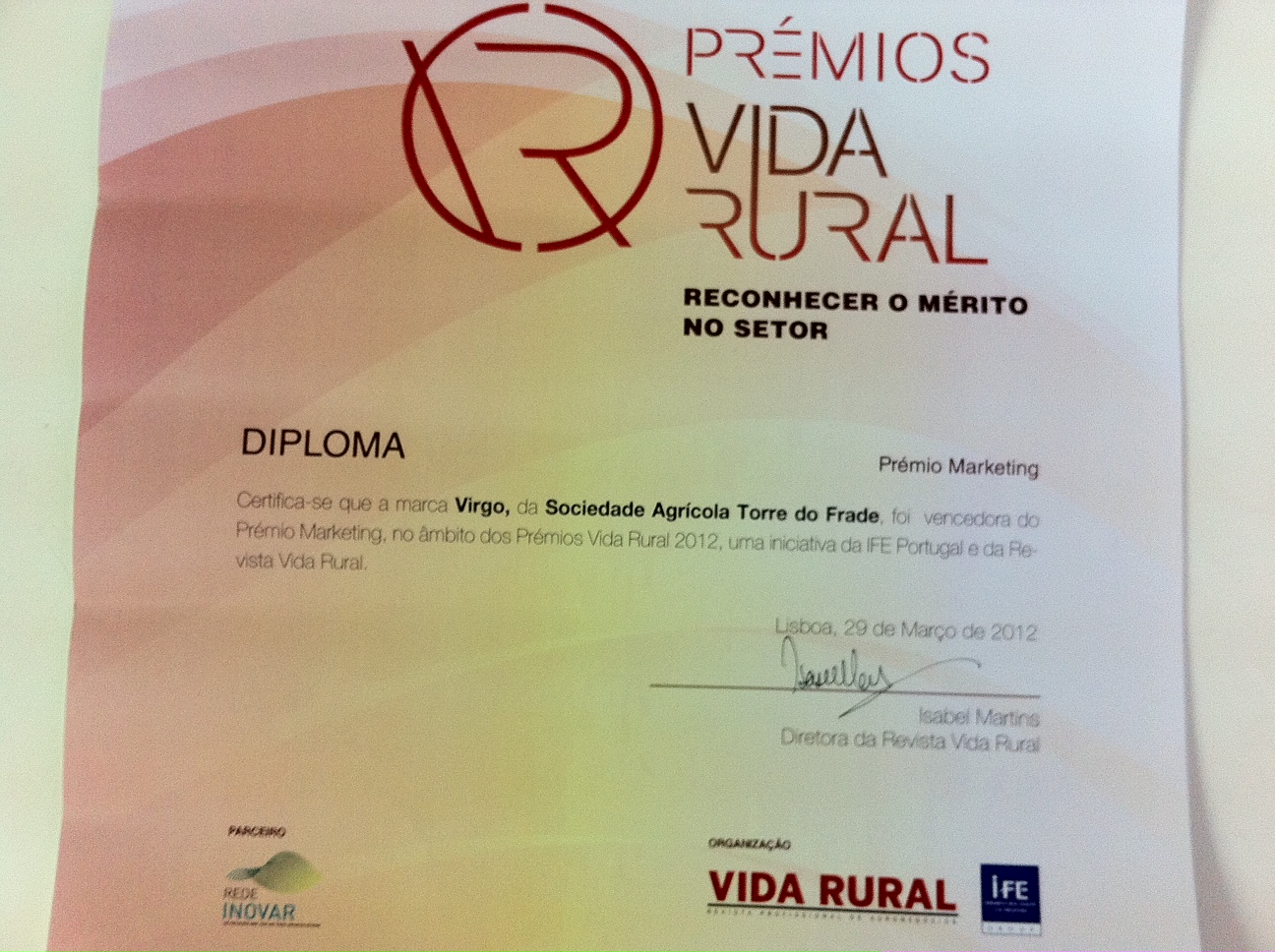 The VIRGO Project won the Marketing Award in the category, awarded by the Rural Life Magazine. This award distinguishes the best Marketing Strategy developed by companies linked to the Rural World and the Agricultural sector. Congratulations to us all! And a special THANK YOU to all of you who follow … Read more →
1 de April de 2012
.
Posted in
Blog
Tagged

Agricultura, agriculture, Alentejo, Elvas, marketing, Marketing strategy, Monforte, Portugal, Vida Rural, Vinho, Virgo, Wine
Leave a comment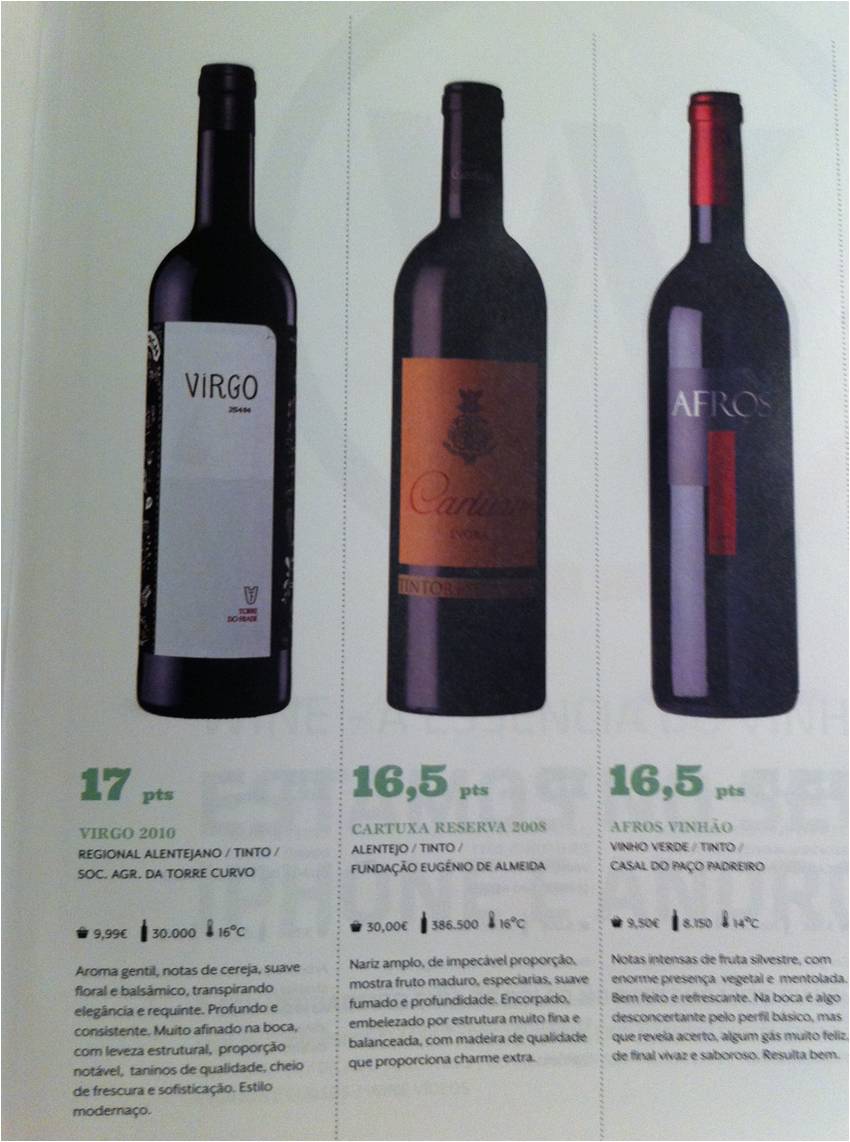 Another indicator of quality for us and the Alentejo. The VIRGO 2010 had 17 points in the February issue of WINE magazine. After the 89 points assigned by the team of Robert Parker, this notation confirms the quality of this wine. Let's keep on the good work!
20 de February de 2012
.
Posted in
Blog
Tagged

adega, Agricultura, Alentejo, Elvas, essencia do vinho, marketing, Marketing strategy, Monforte, pontuação, Porto, Portugal, Revista Wine, Vida Rural, Vinho, Virgo, virgowine, Wine
Leave a comment