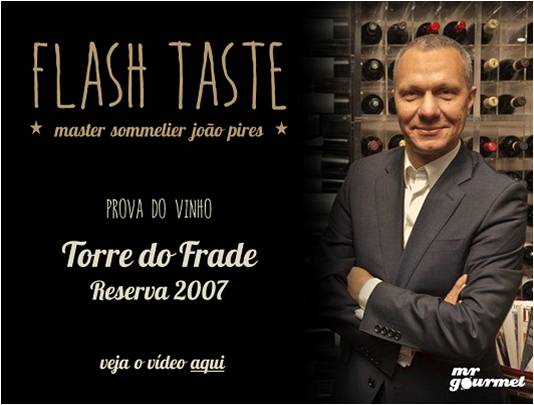 The one and only João Pires who is Master of Sommelier and has been working as head Sommelier in London for the past decades has tasted our Torre do Frade Reserva 2007 and got surprised by the youth and freshness of this wine from Alentejo. For us it is really … Read more →
9 de January de 2015
.
Posted in

Blog, Eventos, Videos
Tagged

Alentejo, Enoturismo, Flashgourmet, Gourmet, Joao Pires, London, master, Portugal, prova, sommelier, taste, torre do frade, video, Vinho, Wine, wine tasting, Wine Tourism, winelover, winelovers
2 Comments

The Alentejo invades again the capital to give a taste of our wines VIRGO & Friends are prepared for another tasting event in El Corte Ingles Lisbon. But this event is special because we will have the company of Pedro Mendes Salvador (Illustrator) that will customize  VIRGO labels tailored to … Read more →
18 de October de 2012
.
Posted in

Blog, Eventos
Tagged

Alentejo, criatividade, design, lisboa, Portugal, Portuguese Tasting, prova, torre do frade, Virgo, virgowine, Wine, winelover
Leave a comment