Thanks for being here and for intending to try our Virgo Premium made specially for the Dutch market.
here we leave you with our welkome video : https://youtu.be/T56TmLae0PI
Cá em casa os nossos vinhos são todos pensados pela Família para dar o máximo prazer a quem os beber. Este vinho foi criado em comunhão com uma Família holandesa amiga que participou activamente na produção deste Virgo Dutch Special Edition desde a apanha da uva até às provas de lote.
Este vinho de produção limitada foi criado a partir de 100% Viognier, fermentado e estagiado em barrica francesa durante 6 meses com battonage semanal.
Esperamos que lhe dê a si tanto prazer a beber quanto nos deu a nós a fazer!
Este vinho tem uma produção híper limitada de apenas 860 garrafas 0,75 L e 20 Magnums. Se por acaso tiver a sorte de provar uma garrafa, dê-nos a sua opinião.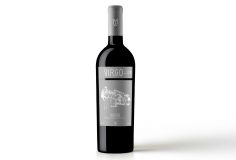 Proost!